September is National Suicide Prevention Awareness Month: a time to acknowledge those struggling in silence or affected by suicidal thoughts.
One topic that has been very hushed in the past is rising to the surface in this day and age and that is mental health. A majority of teenagers and adults in this modern world struggle with some sort of mental illness, yet those who have a mental illness can feel lost and alone. This lost feeling can often lead to the feeling of hopelessness or that life would be better if there was no life to live. This is the feeling of being suicidal.
September was dedicated to be the National Suicide Prevention Awareness Month in 2008. The month is a time to acknowledge those who are struggling in silence or who in the past have been affected by suicidal thoughts.
Not only is September a time to acknowledge those individuals, but it is a month to help those struggling with suicide to connect with others and get treatment as well as to overall raise awareness of suicide. It is also a month for others to learn more about suicide and how to help those around them.
Mental health is something that affects everyone. Not just teenagers. According to the Centers for Disease Control and Prevention (CDC), suicide is the 11th leading cause of death in the U.S. In 2021 48,183 Americans died because of suicide and a dreadful estimated number of 1.70 million attempted suicide. The American Foundation for Suicide Prevention states that the highest suicide rates can be found in middle-aged white males. On average there are about 132 deaths a day caused by suicide and in 2021, 54.64% of suicide deaths involved firearms according to AFSP.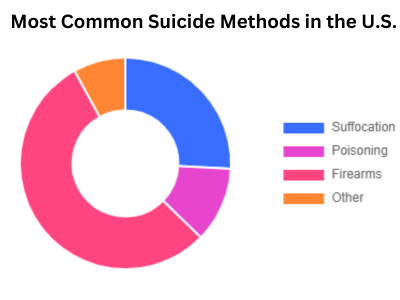 These statistics are important to know because something needs to be done to stop these growing numbers. The statistics are growing rapidly every new year. If this pattern continues, the next generations will have an even higher risk of taking their lives.
The misfortune that, within our modern world, has caused children and adults to feel that suicide is the answer, spreads worldwide. If you or someone you know is feeling suicidal know that you are not alone. There is help and people who care and want you around.
Suicide Crisis Hotline Website and Number
988
– by Ari Hurdsman
---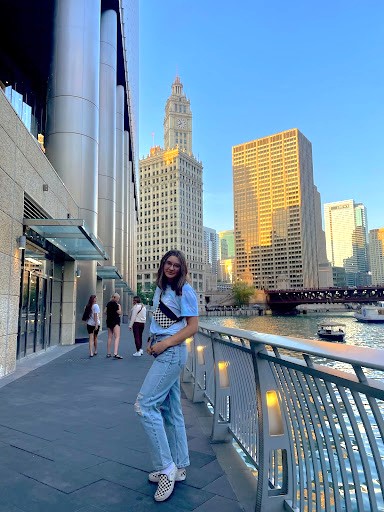 Ari Hurdsman – Junction
Ari Hurdsman is a junior journalist at the Byway. She just recently moved to Ephraim, Utah, where she is a freshman at Snow College. She enjoys writing about Piute sports, and she's really good at it! In her free time, she enjoys singing, dancing, reading and hanging out with friends and family.