Pioneer Day is filled with food, candy, parades and fireworks. But in Piute County, there's a little more fun than just playing with fire.
The 24th of July has become a holiday quite similar to the 4th of July. This holiday represents the Mormon pioneers settling in Salt Lake City. Piute County participates in the normal parade and firework show traditions. The thing that sets Piute's 24th celebration apart from others is the rodeo and a fish rodeo.
Piute's 24th celebration took place in the town of Marysvale and started at 10 a.m. Families lined Main Street in Marysvale as they watched the parade. Some favorite floats were the Hoover's River Rafting, Lazy L Ranch, Miss Piute Royalty floats and finale with the Rodeo Royalty and more riding their horses. After the parade people made their way to the rodeo grounds for a show. Even though the weather wasn't the most ideal, the rodeo itself was still pleasant to witness.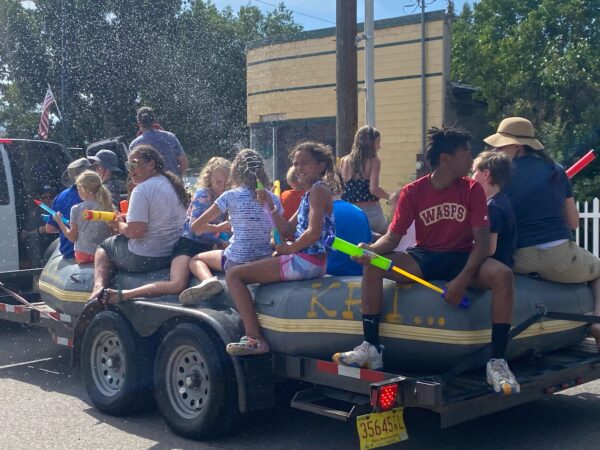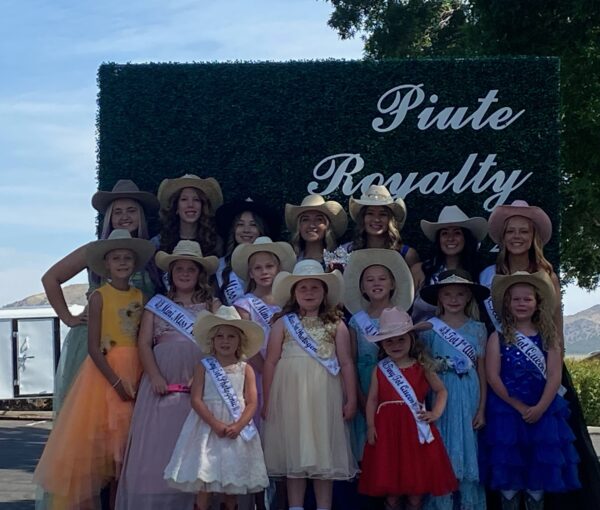 Next up was the fish rodeo, the town favorite. In the old dance hall, a wide and open building is filled with water and fish. The kids then jump into the water and go fishing. The memorable event is one that is looked forward to every year.
Every town has their own special ways of celebrating a holiday. And each reason for celebration is meaningful to the town members. This is why holidays like Pioneer Day are so important. Not only do we celebrate the reasoning of the holiday, but we also celebrate the time we have with each other.
– by Ari Hurdsman (18) Junction
Feature image caption: Jalee Barnson smiles for a picture as she rides her horse in the parade repressing an American Indian.
All photos courtesy Jodi Hurdsman.
---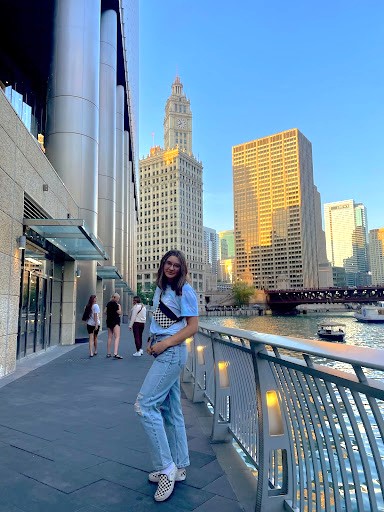 Ari Hurdsman – Junction
Ari Hurdsman is a junior journalist at the Byway. She just recently moved to Ephraim, Utah, where she is a freshman at Snow College. She enjoys writing about Piute sports, and she's really good at it! In her free time, she enjoys singing, dancing, reading and hanging out with friends and family.